Okay, so I came across this super cool water bottle. So while I don't walk around advertising water bottles this one is worth sharing. In my efforts, to be more sustainable, using glass containers as opposed to plastic ones or reusable straws versus plastic straws, I came across this Glasstic water bottle.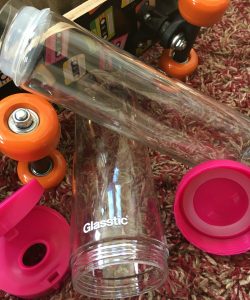 Let's talk for a second about the benefits of using a glass container. For starters, glass is durable. In most instances, glass contains no chemicals, that can leak into food and drinks.  Glass can be cleaned at high temperatures which allow for even more sanitizations.  In my personal experience, glass does not hold on to smells or stains and let's not forget that glass can be easily recycled.
Okay, so now that the good stuff about glass is out of the way, let's discuss a few of the downfalls to using glass. Well, let's just mention the most glaring one; it can be easily broken. So with that said, oftentimes it may not be your first choice when it comes to portable containers.
Glasstic is a glass container that is encased in plastic. Super cool right?
It allows you to benefit from a chemical-free container, BPA and BPS free while having a shatterproof design. It's perfect for hot and cold beverages. This is a double-walled flip cap water bottle.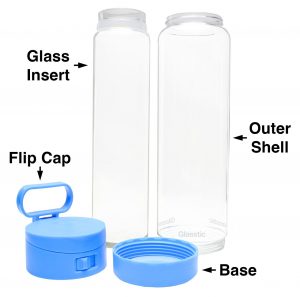 The Glasstic water bottle is perfect for sports, yoga, exercise classes, and can generally be used anywhere that normal glass bottles are prohibited.  Since the Glasstic water bottle is encased in plastic, it's like having the benefit and portability of plastic water bottle without the effects of harmful chemicals that can accompany some plastics. The water bottle has a wide mouth, flip cap, handle and a lock. It also comes in a variety of colors.
Thank you Glasstic for sending me this shatterproof glass water bottle. It's perfect and I love so many things about it. If you are interested in trying this double-walled water bottle.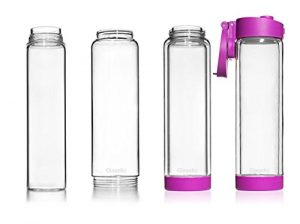 Click the Link Below:
http://www.glassticwaterbottle.com
Please follow and like us: