Check out this scarfie crochet scarf I created with using the Lion's Brand Scarfie yarn. Scarfie is a soft yarn, created by Lion's brand that is designed to create a full-length scarf with one skein of yarn. The yarn I used is called mint/silver and it was designed to create an ombre effect, by gradual changing the color from mint green to a silvery gray.
This is a beginner pattern that uses one stitch throughout the entire project. I've altered the pattern slightly using the Half Double Crochet Stitch instead of the Single Crochet stitch. There is a video tutorial attached to see my version of the scarfie crochet scarf but I will provide a link back to the lion's brand website of additional pictures from their printable pattern:
http://www.lionbrand.com/one-stitch-scarfie-l60034b.html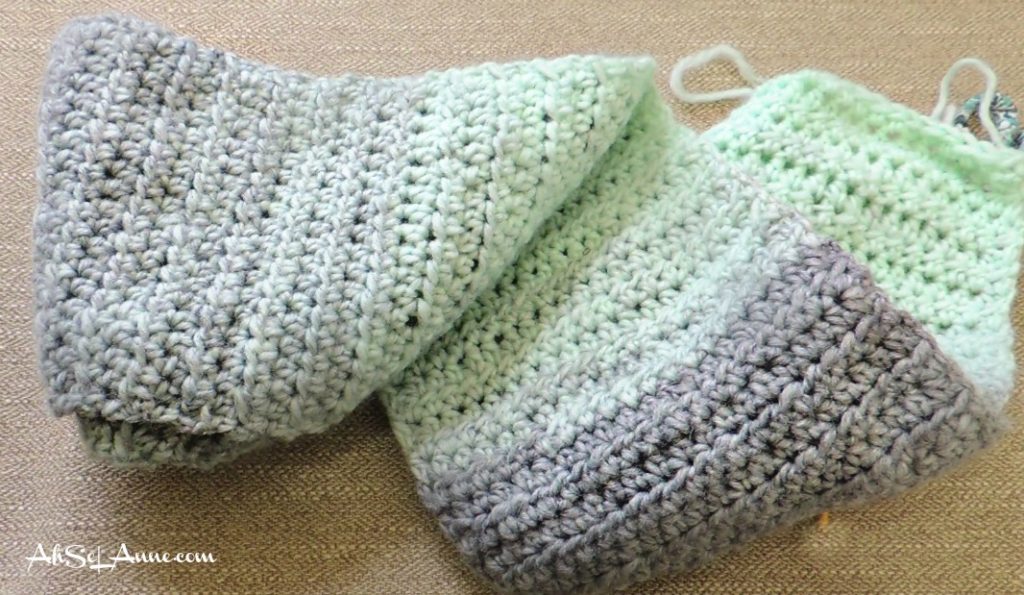 This scarfie scarf is a great beginner project because it repeats the same stitch throughout the project. It's important for beginners and well, really anyone to count their stitches, ever so often. This will ensure that you create the same number of stitches in each row and will give you an asymmetric scarf.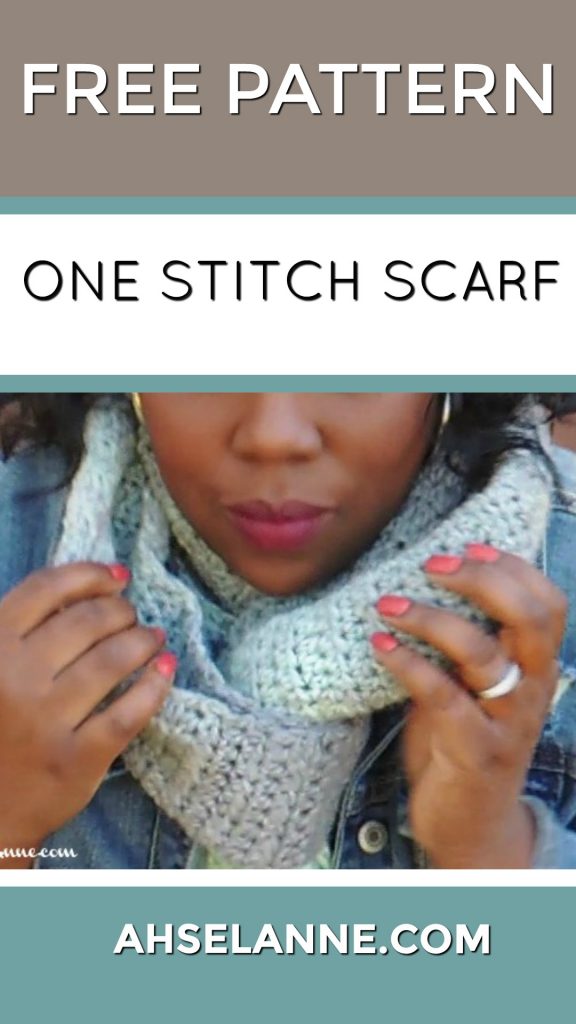 Check out another tutorial:
What You Will Need:
• Yarn: Scarfie Yarn Lion's Brand
• Hook: 6mm Crochet Hook

Key:
Ch: Chain
HDC- Half Double Crochet stitch
Tw- Turn Work
Written Instructions
Ch 23
1) Row 1: HDC in 3rd ch from hook and in each stitch across
2) Row 2: Ch 2, tw, hdc in each stitch across.
3) Row 3 until end: Repeat Row 2 until you reach the end of the skein.
Fasten off.
FINISHING Weave in yarn ends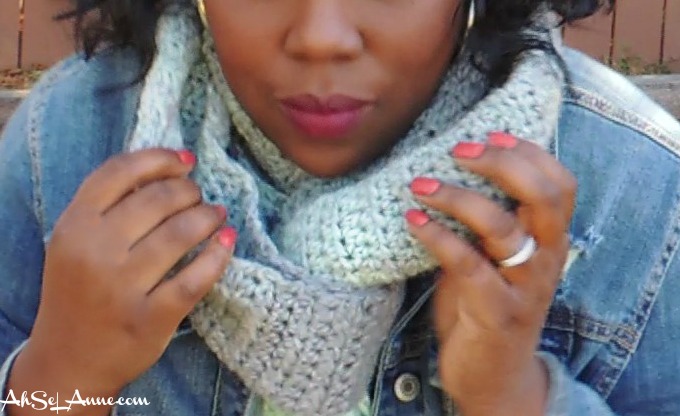 Check out the Video Tutorial:
Please follow and like us: