Crochet Heart
A crochet heart can be created to add an accent to your crochet fashions, scarfs, crochet coats, or even a crochet mask. This is an overall fun pattern and it works up really quickly.
This a Free Pattern and there is an instructional video below.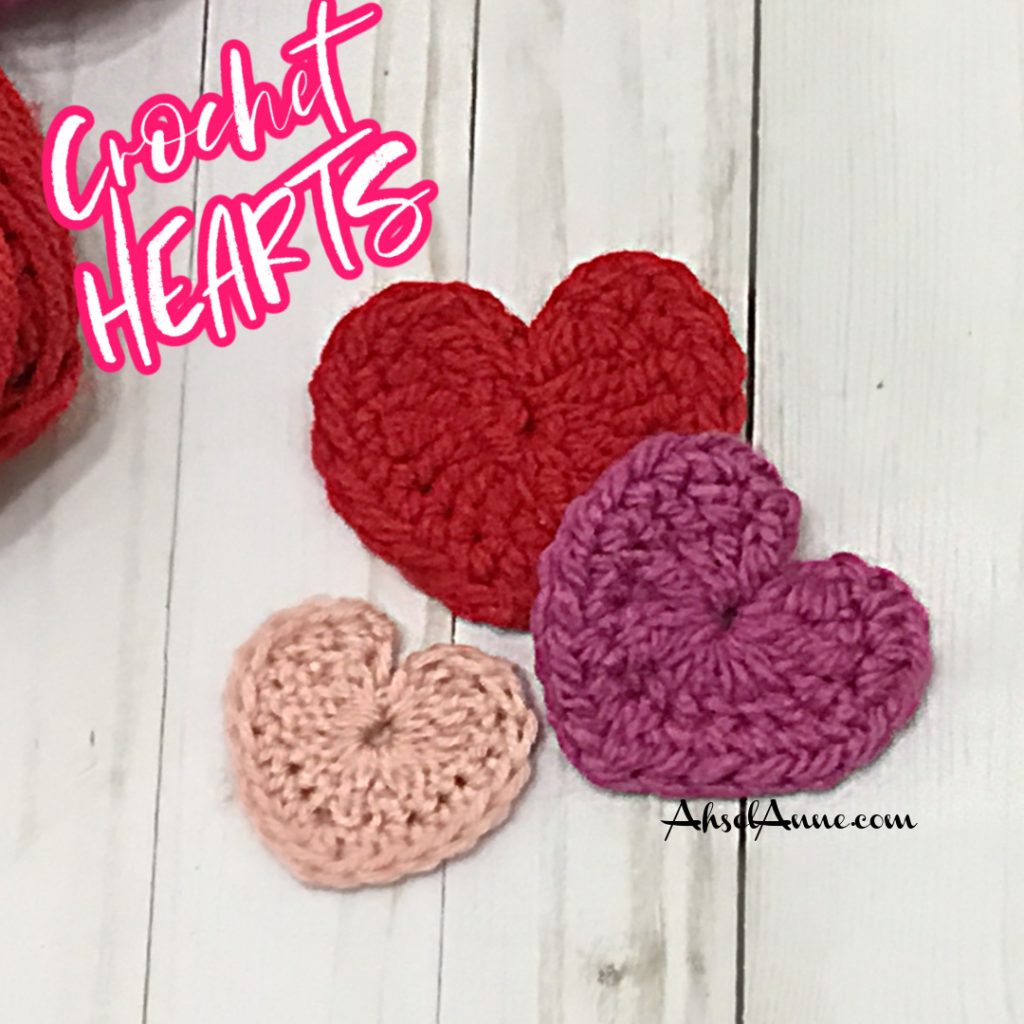 Note:
This pattern is written in US terms and there is a key provided, to help with any abbreviations. Also, there have been Notes placed throughout the pattern to provide additional help. There are a few pictures and along with the instructional video.
Yarn Closer Look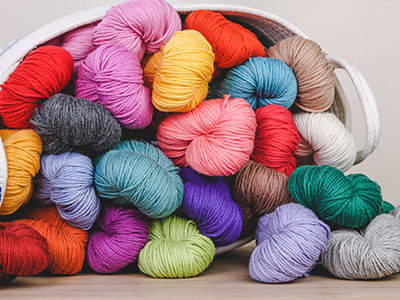 I used an acrylic yarn and a bulk yarn and they both work great with this project. Here are a few yarns that worked well with the project, Red Heart Supersaver, Vanna's Choice, Bernat Softee Chucky. Really any yarn would work fine. The project is especially perfect for using up your yarn remnants or scrap yarn.
As with many of my projects, creating can be done in many different ways. Learning how to crochet should be a relaxing process but it can take time to develop a technique that works best for you. My goal is to show you how to create beautiful crochet projects from a beginner's perspective.
Materials Needed for Crochet Heart
• Yarn Suggestion – depend on the type of heart you want
• Hook– Use the corresponding hook for yarn, I used 6.5mm
• Yarn Needle 
• Scissors 
Abbreviations (US Terms)
ch- chain
dc- double crochet
hdc- half double crochet
sc- single crochet
sl st- Slip Stich
tr- treble crochet
tw- turn work
Final Measurement for crochet heart
Approx. 4" – Keep in mind, the bulk of the yarn along with hook size can change the final measurements.
NOTE:
To complete a Triple or Treble Crochet Stitch (Tr) see below. This stitch is taller than the double crochet.
1. Yarn over crochet hook twice. Insert your hook into the stitch.
2. Yarn over and draw yarn through, pulling up a loop.
3. Yarn over again and pull yarn through the first two loops only on the hook.
4. Yarn over again and pull yarn through the next two loops only on the hook.
5. Yarn over again and pull yarn through the last two loops on the hook.
Get the ad-free, printable pdf pattern HERE.
Pattern
*The first round of the heart pattern is worked inside the Magic Circle*.
1. Magic Circle, Ch 3.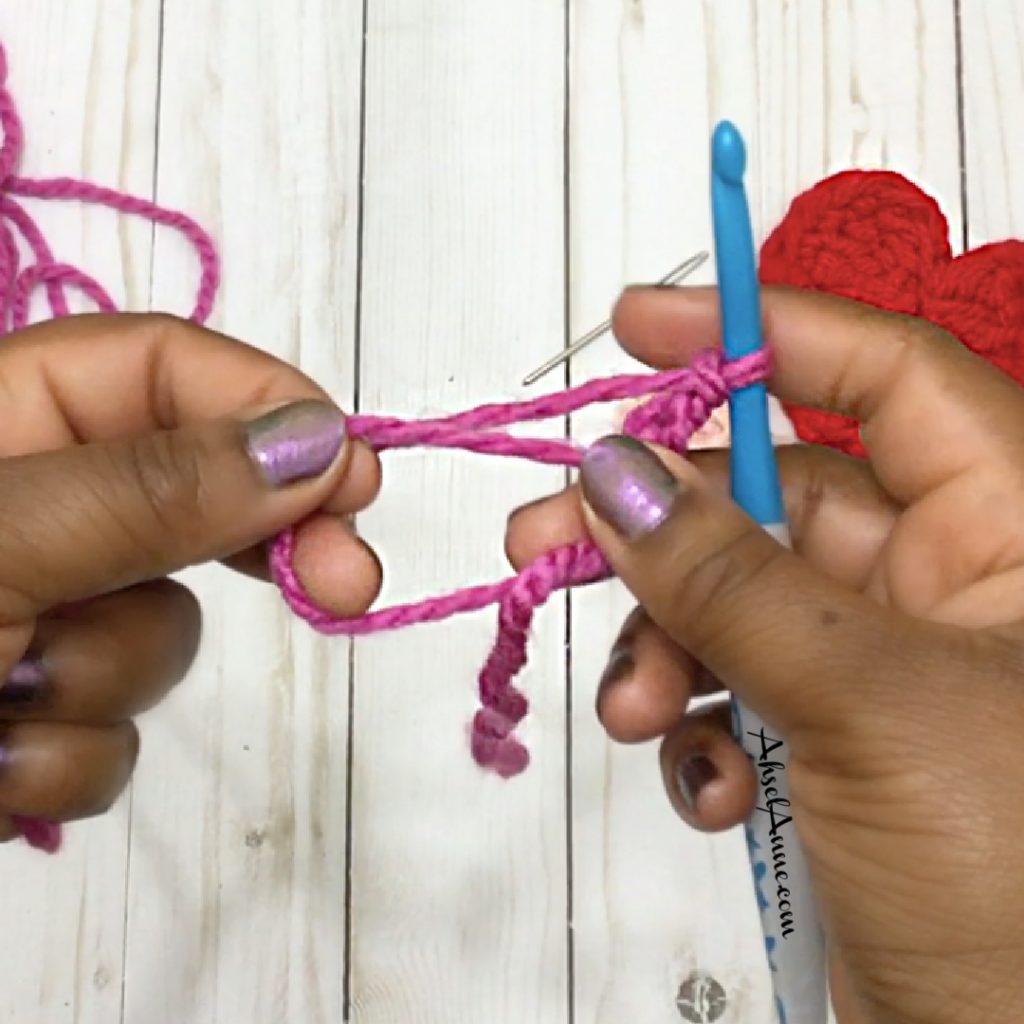 2. Round 1*– 4tr (Remember all the stitches for this round will be worked into the magic circle), 4dc, 1tr, 4dc, 4tr, 1sc (19 stitches, the ch 3 counts as a stitch) ch 2, tw.
Pull the magic circle tail to tighten the center hole and shape the heart.
Optional:
If you want a small heart, finish off at this point.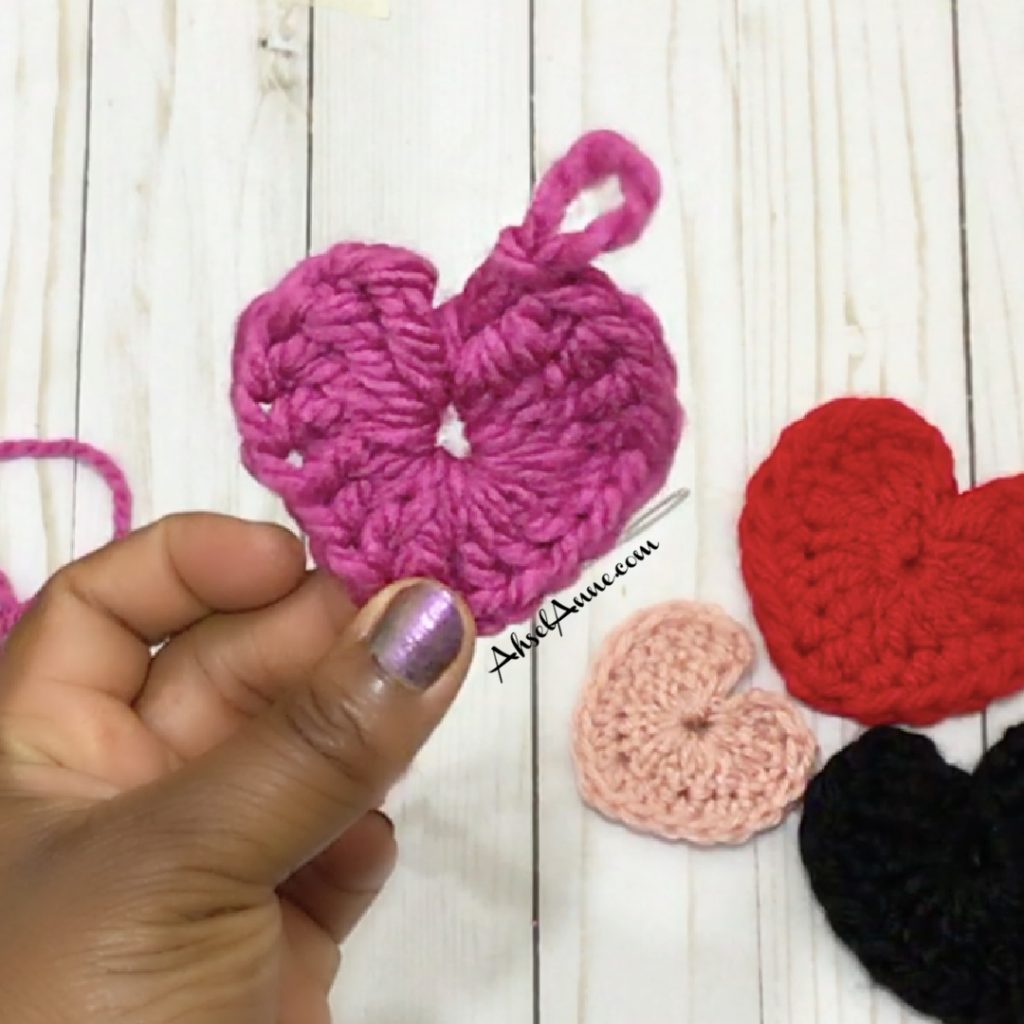 3. Round 2: hdc (into each stitch around the heart 9 stitches), 10th stitch dc, into the same 10th stitch hdc, continue hdc into the remaining 8 stitches around, sc into the magic circle (19 stitches)
Fasten off, weave in ends.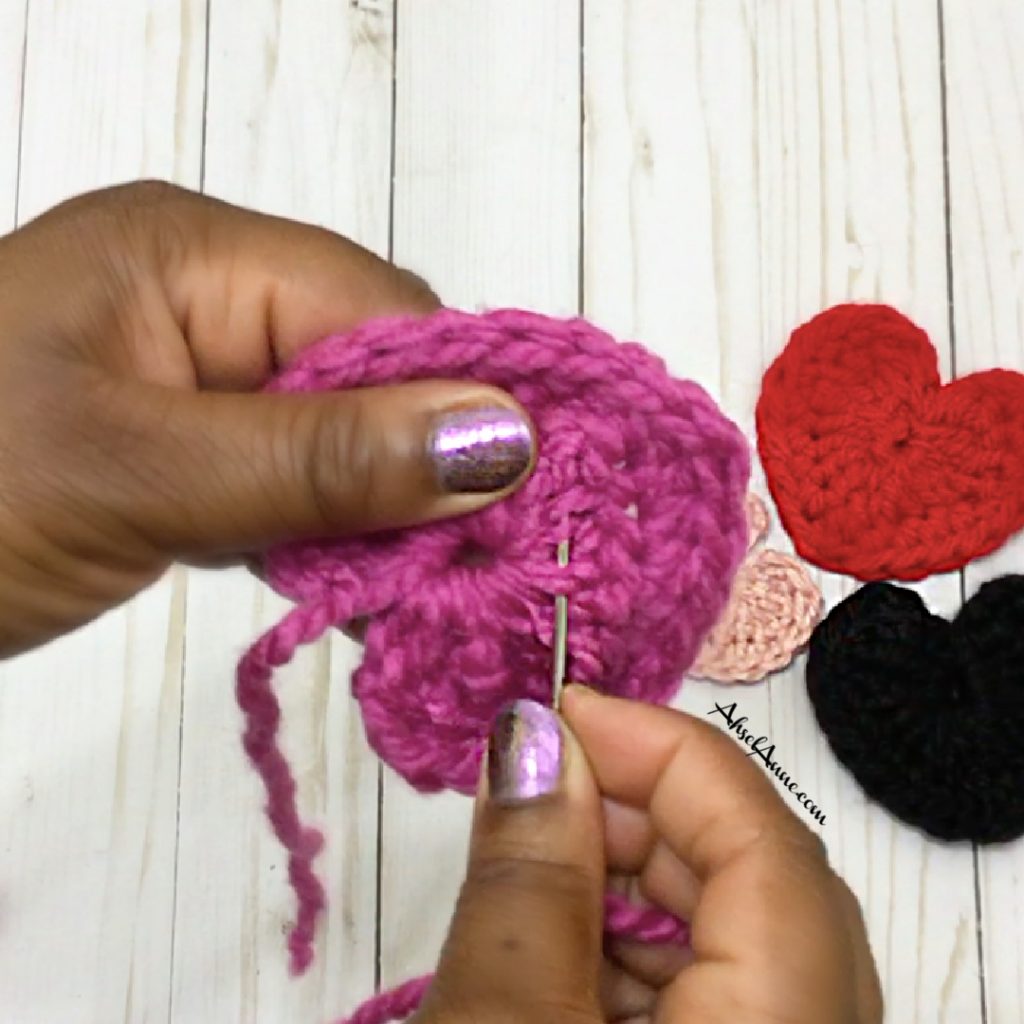 Enjoy your little crochet heart!!!
Check out the Video Tutorial :
Please follow and like us: