Check out this easy Ribbed Crochet Scarf- Beginner Friendly, I created with…
Hometown USA Lion Brand yarn. I've created a tutorial that I hope you find helpful and beginner friendly. The size, of this easy ribbed crochet scarf, can be customized depending on your height and the width you would like your scarf.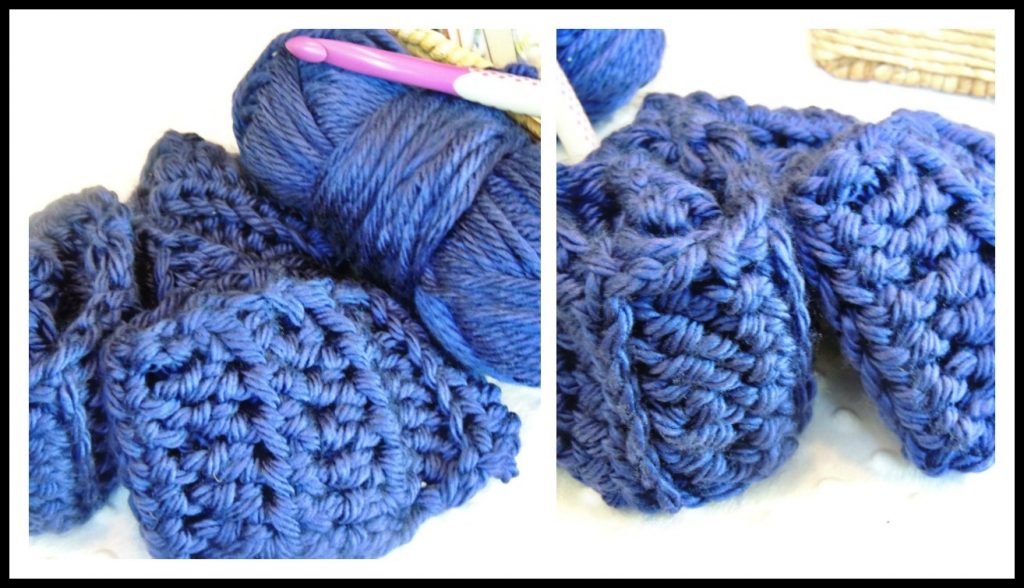 What You Will Need:
1 Skeins- Hometown USA by Lion Brand (Color-Forthworth Blue)
Size P (12mm)
Scarf Measures approx. 54in long
Written Instructions
Using the Hometown yarn make a slip knot.  Tighten around the hook.
Chain 7 chains (this will be the width of your scarf approx. 5 inches). Be sure to not pull your yarn too tight around your hook or it will be difficult to work the stiches in the foundation chain.
Rows 2 – Ch 2 and place a Half Double Crochet (hdc) in 3rd chain from hook and repeat the hdc in each stich of the foundation chain. Again, remember to not pull too tight or your chain will difficult to work in.
At the end of the row, chain (Ch) 2 and turn your work.
Row 3- to the desire length of your scarf- HDC in the BACKLOOP in the 2nd stitch, remember to skip the first chain from the hook, continue in each stitch.  Note: Complete a hdc in the last turning chain stitch.
Continue this process until you reach the end of your skein.
Weave in all the ends very well
Modification:
If you need to make a longer scarf, when your first skein comes to an end, tie the end of the yarn with the beginning of the new skein of yarn and continue to crochet until you reach your desired length.
This scarf works up very quickly, it was completed this in couple of hours. The yarn was purchased from Wal-mart. It also can be purchased from Joanne's Fabric or Michael's, with a coupon to save money.
I hope you enjoy making this scarf as much as I did.
Please follow and like us: