Head Band Measuring Chart
You can find a Pinterest, pinnacle, Head Band measuring chart below.
This is a Head Band Measuring Chart for creating headbands or ear warmers.
When deciding to create a crochet headband you'll need to determine your head size, by figuring out your head circumference.
Head Circumference- For an accurate head measure, place a tape measure across the forehead and measure around the full circumference of the head. Keep the tape snug for accurate results are a few items to keep in mind.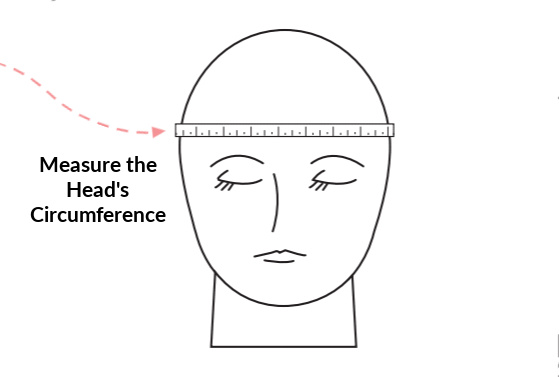 Another Fun Crochet Creation
Tip:
Subtract 2 inches from the head size measurement to get the correct hat size. If the head size measures to be 12 inches then your hat size would need to be approx. 10 inches.
Infant/Child
| | Preemie | Baby | Toddler | Child | Tween |
| --- | --- | --- | --- | --- | --- |
| Circumference (in.) | 9–12 | 14–16 | 16–18 | 18–20 | 20–22 |
| (cm.) | 23–30.5 | 35.5–40.5 | 40.5–46 | 45.5–51 | 51–56 |
Head Band Measuring Chart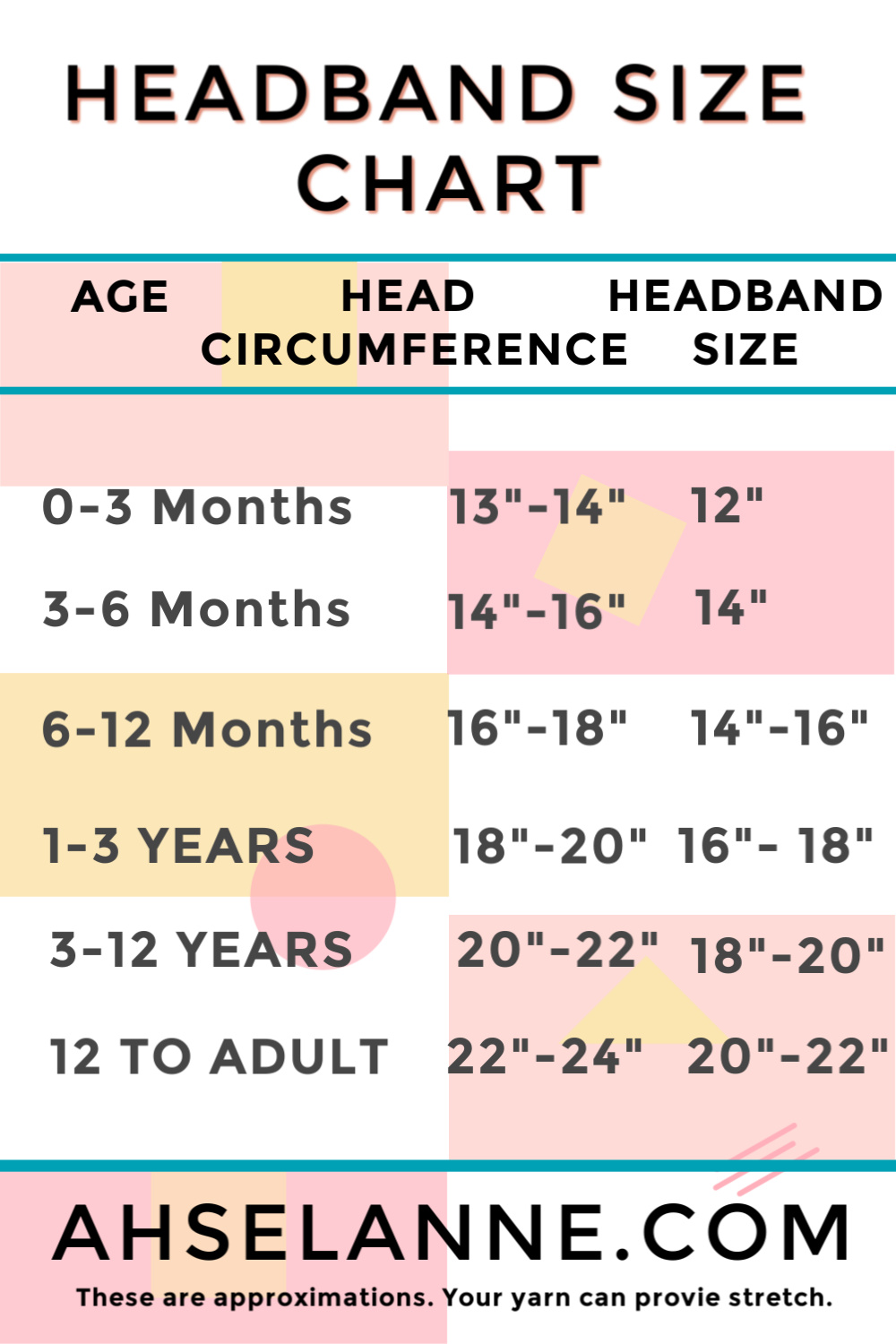 Adult
| | Woman | Man |
| --- | --- | --- |
| Circumference (in.) | 21–23 | 22–24 |
| (cm.) | 53–58.5 | 56–61 |
As with many crochet projects, this chart is just a guideline as there are many factors that can contribute to determining the correct size. Such as type of yarn, hook size used, tightness in your stitch work.
Now that you know how to determine your size
Check out the below video: Creating a Crochet Headband
Just a note: The acrylic yarn has more of a stretch than cotton yarn. So keep in mind when working with cotton yarn you may need to subtract one inch from your head measurement to take into account the lack of stretch. For example, if you measure 12 inches for your head size you will need to create 11 inches for the hat. This again is an approximation. If you are making the project for yourself you can create the foundation chain and place it around your head. Making sure it is not to tight around your head.
Please follow and like us: