The Countdown to Christmas blog hop hosted by Ned and Mimi and Itchin' for Some Stitchin' Started, October 1st, 2020, and ENDS November 1st. This is a great collaboration with some really talented crocheters.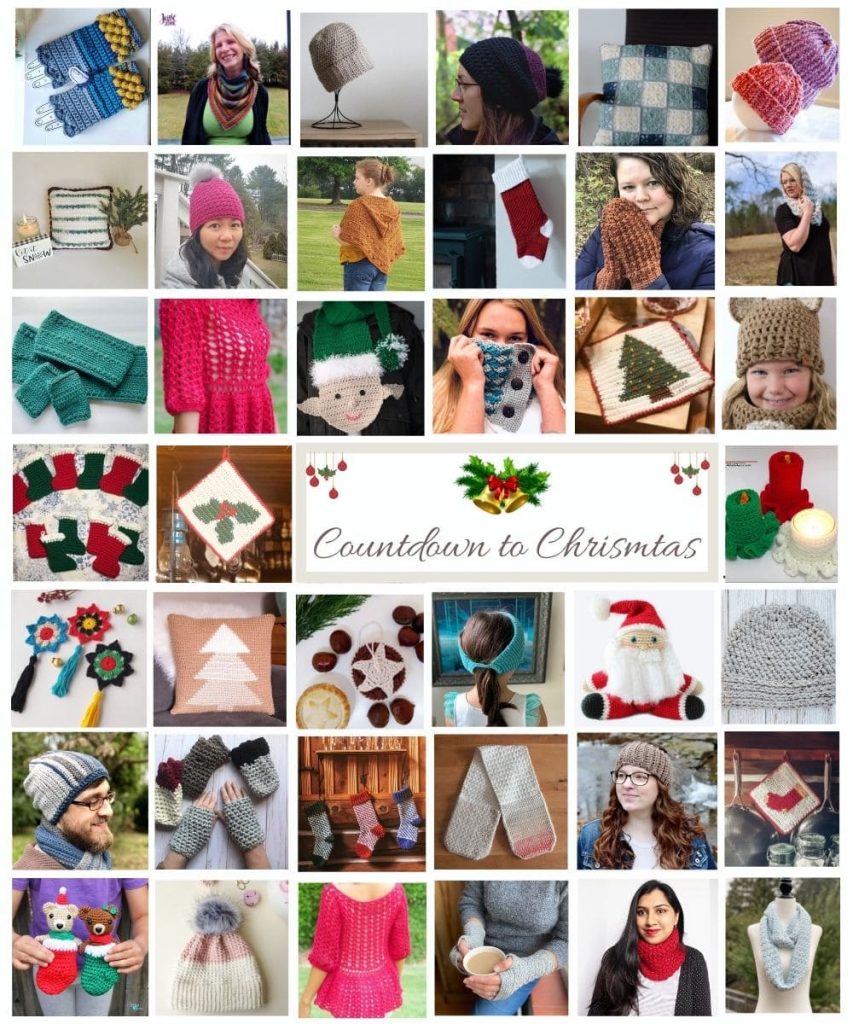 This is a wonderful event and a perfect way for you to get some really awesome crochet patterns for a low-cost bundle.
Guess what else!!!! There are some great ways to get your hands on all these creative patterns for Free. Including a 
Countdown to Christmas Crochet Pattern Bundle GIVEAWAY!!!
5 lucky winners will get the Countdown to Christmas Crochet Pattern Bundle absolutely FREE. You can enter the giveaway EVERY DAY (but only once a day) for the duration of the blog hop. 
Click below or HERE and then scroll down, until you see the Rafflecopter. Good Luck! Check back daily so you can enter the drawing every day of the blog hop.
And if any of the winners have already purchased the bundle, they will get a full refund. (So, you don't need to hold off on buying the bundle if you would like to get started straight away!)
Again it's easy to enter – simply head over to ned and mim and scroll down until you find this Countdown to Christmas Bundle GIVEAWAY box.
So Here's How the Countdown to Christmas Blog Hop Works!!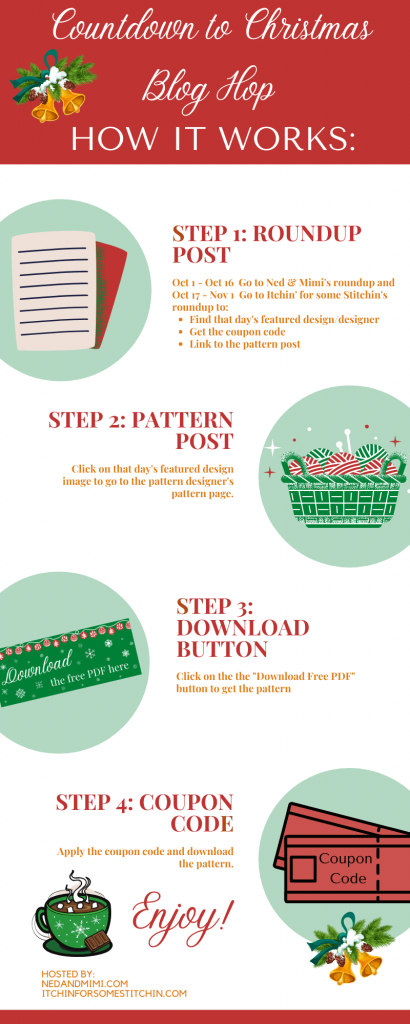 Several crochet designers have teamed up to put together for the ultimate, sharing is caring event. This event celebrates the Christmas holiday season, featuring a different crochet designer every day for 4 weeks, Starting October 1, 2020.
That's not all...each designer is offering a free crochet pattern that is perfect for the holiday season. From crochet scarfs to crochet candles, over 30 designers have shared 30+ patterns. Check out these talented creators: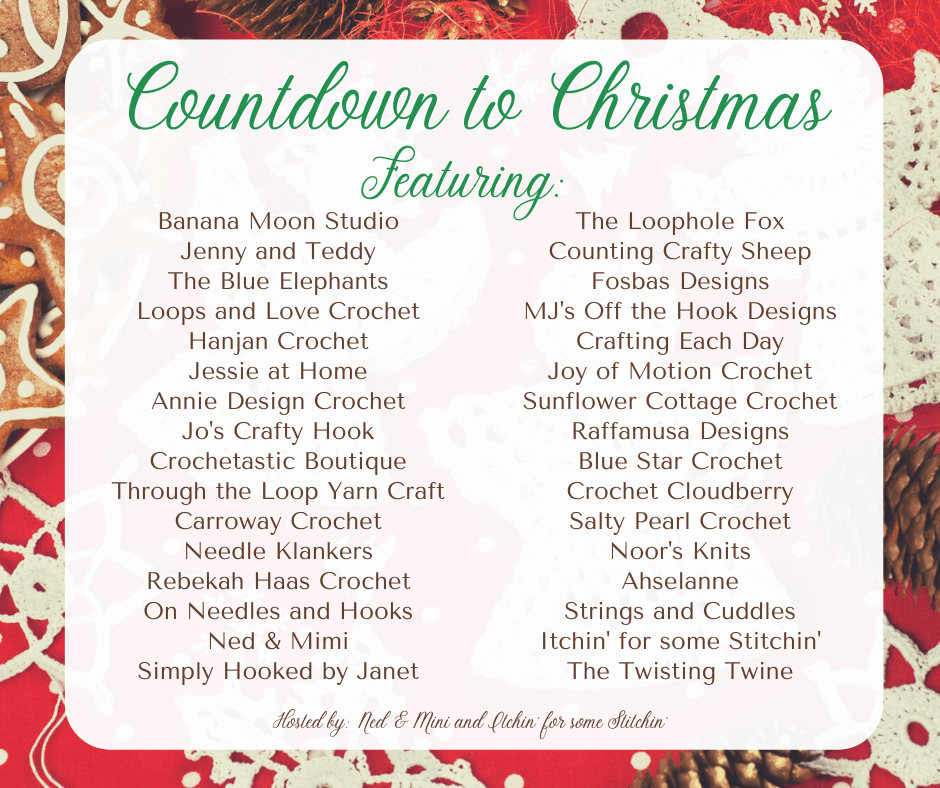 Every day between Oct 1 and Nov 1, there will be a different featured designer, and you can get their pattern. Amazing Right?!?
How do you get the Printable PDF Patterns!?
There are few ways to get your hands on these creative crochet printable PDF patterns:
Bookmark this page and check back daily, for the promo code to claim that day's featured pattern. On the day of the Feature Pattern, you can get the PDF Pattern For FREE! Yes, I said FREE! On that day only.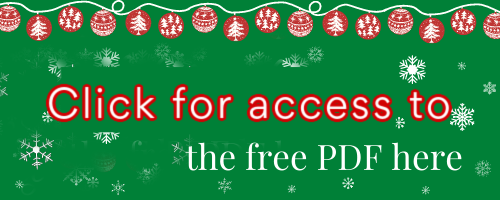 BUT...if you're like me and don't want to wait you can purchase ALL 30 Patterns + 7 bonus patterns for over 90% off the individual retail price. Over 30 + PDF Patterns, in one bundle, for $12.99. Purchase a download of the whole collection! 

Check this out…on
October 29th,

y
ou can get your hands on the Crochet Vintage Candles pattern

FOR FREE

, on that day only.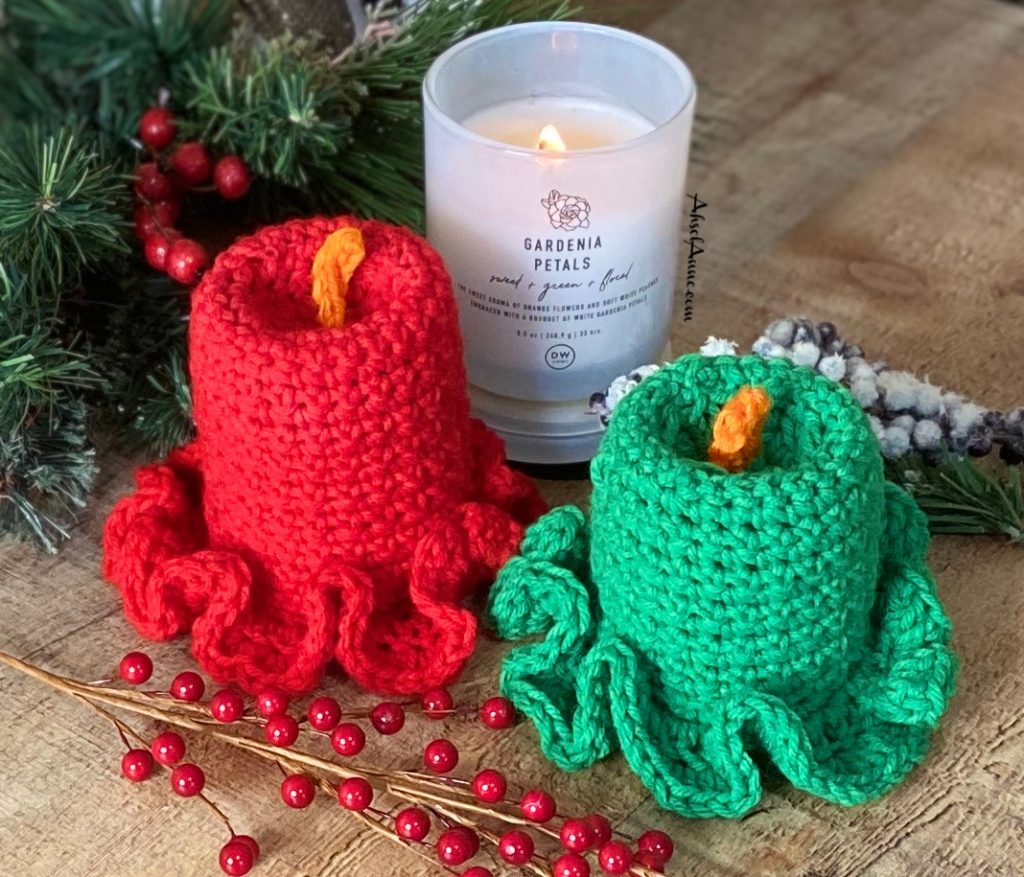 My feature day is October 29th, and on that day only, you can get a free printable PDF download of my Vintage Crochet Candles Pattern!
On October 29th, here's how you get the free download:
1. Visit the Roundup page on Itchinforsomestitchin.com for the discount code.
2. Go to Ravelry to see the Vintage Crochet Candle or click the "Download" button below. 
3. Enter the coupon code to get the free pattern download.
Remember there are 32 crochet patterns included in this blog hop! Starting October 1st through Nov 10th you can purchase a download of 

ALL 32 patterns + 7 bonus patterns for $12.99! 
As stated earlier, there will also be a giveaway of the pattern bundle! You can enter each day this month by visiting the Blog Hop homepage! (If you purchase the bundle and then find out later you have won the giveaway, you will be reimbursed for your purchase.)
Below you will find more information about my Crochet Vintage Candles, that will be featured towards the end of October. There is a free version here on my website, but for the free printable PDF version, check back to get your coupon code for the free download.
Free Version, website pattern, for Crochet Vintage Candle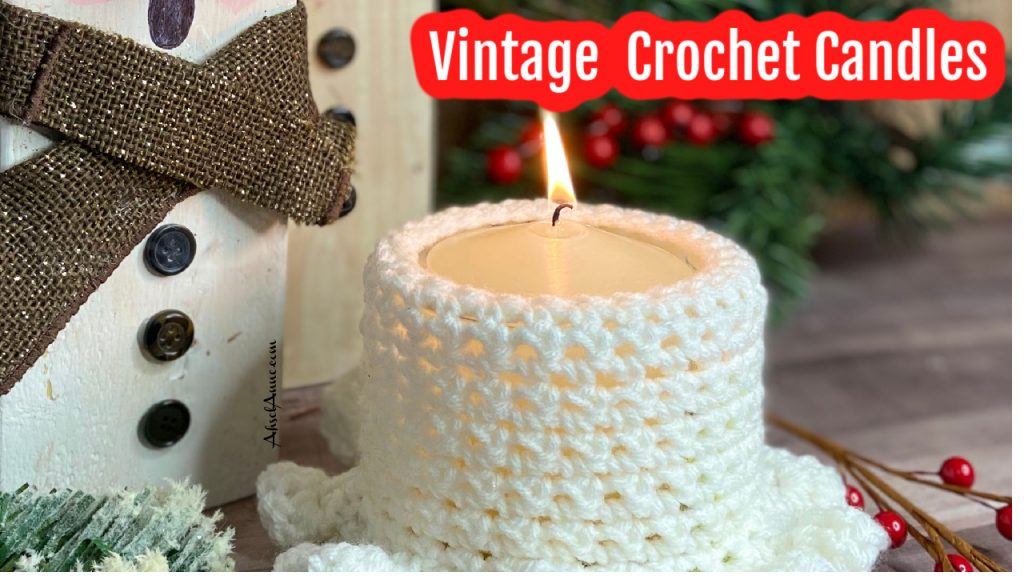 Please follow and like us: