How to Read a Pattern – Crochet ABBREVIATIONS:
Learning how to crochet can be easy. Many people learn by watching instructional videos or learning how to read crochet patterns. Crochet patterns are instructions using standard crochet terminology and crochet abbreviations.
Luckily, many crochet patterns use standardize terms. Once you learn the basics you can move from pattern to pattern,with ease. Also many pattern makers will provide you with a key or legend to help identify appreciation. , utilizes standard abbreviations. Once you gain an understanding of the basic abbreviations, you can begin to create crochet projects, with ease. Overall, most patterns use standard abbreviations.  The below abbreviation's guide can help you get started.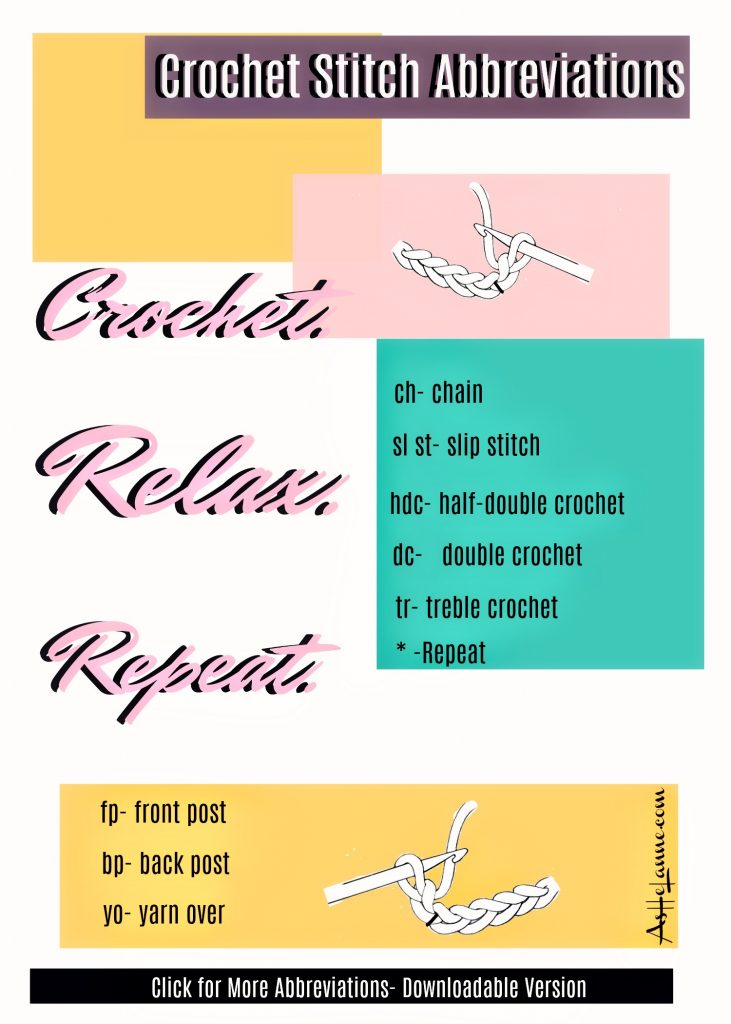 Below I've also include a downloadable version so you can access with ease.
Click Here to Download a Free Abbreviations Guide
Please follow and like us: