Three easy solutions to hide permanent, unsightly wall fixtures. This is a perfect solution for people that have unpleasant wall fixtures and are unable to remove them. This simple wall covering ideas are perfect for the apartment dwellers who are unable to permanently alter their walls.
The best part about these wall coverings are they create no damage to the wall and can enhance your interior's decor. I love this wall covering idea to hide imperfection. It's a simple, cost effective way to cover fixtures.
Material Needed:
• Wall Art– large enough to cover the unsightly fixture
• DIY Canvas Art–
• Hinges 
• Small Wood Spacer measured to the length of the hinge and depth of the fixture they are covering
How to Cover the Fixtures:
First things first, you'll need to measure your fixtures that needs to be covered.
I had an alarm panel that I wanted to cover so I used an 8×10 canvas (with a DIY art idea) along with 1 ½ spacer that was ¾" thick (this allowed the canvas to sit off the wall so it can easily cover the alarm panel).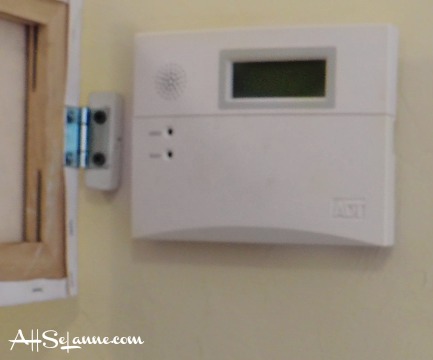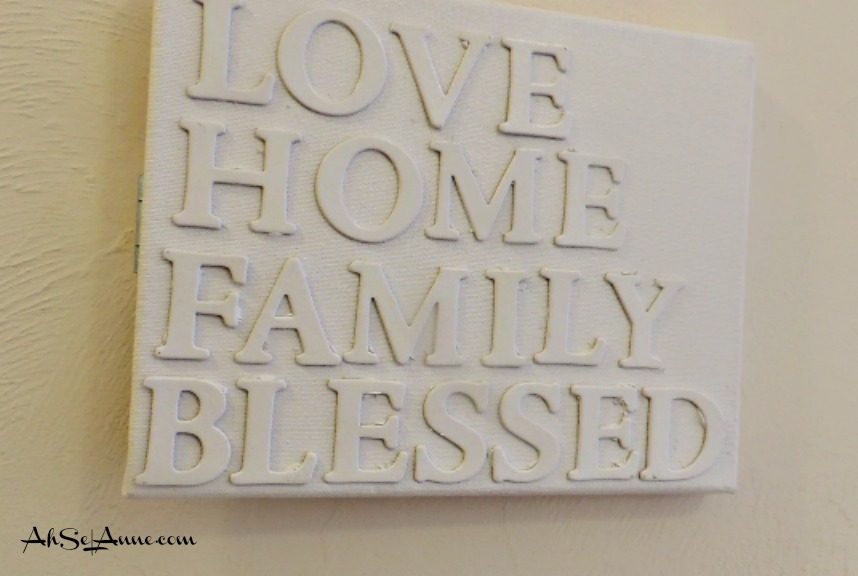 Another Example:
Another fixture that I wanted to cover was an old wall radio unit. This is a costly fixture to replace and since it technically still works, I did not want to replace it just because it was not pretty to look at.
Using a large canvas art piece, found at a local Goodwill, I used a larger hinge approximately 10" and a piece of wood spacer that allow for the depth of the radio unit. I attached the spacer to the wall and the hinge to the spacer and then the hinge to the canvas art.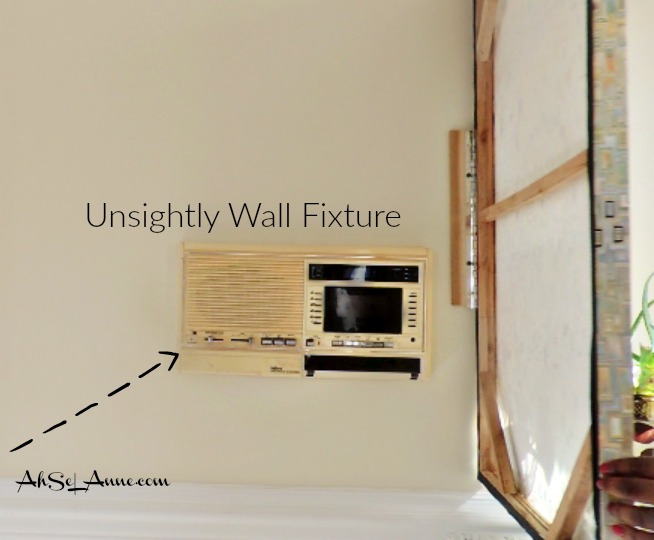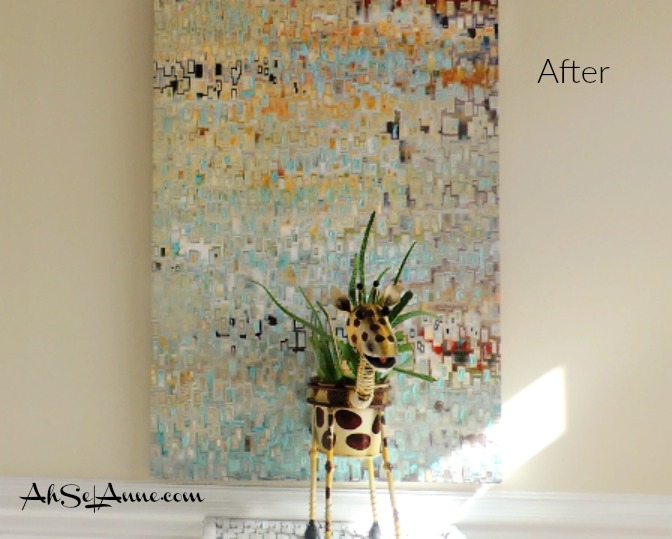 Lastly, I wanted to cover my electrical panel in my laundry room. This panel is long and narrow shaped, 36"x12". Due to this awkward size, it was easier and cheaper to create a canvas cover than to buy an art piece.
I'll link a video on how I create this canvas art piece:
I was able to attach the hinges behind the electrical panel covering (no spacer was needed since there was no depth between the electrical panel covering and the canvas art. Essentially I just slide the hinges behind the panel and tighten the electrical panel covering to the wall.
See Below: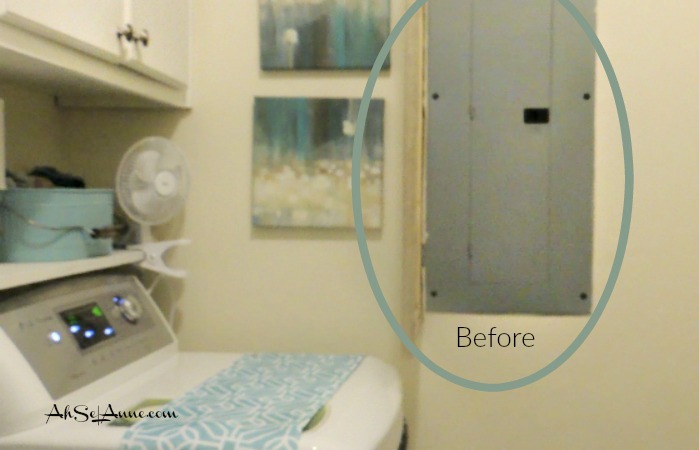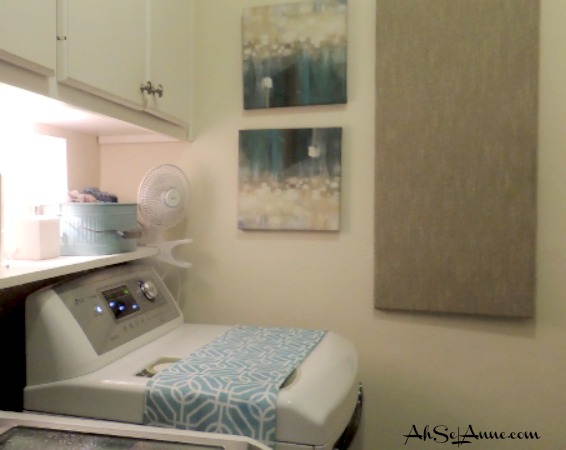 I've included a video with this blog post because it may be easier to see how I created the wall covering, see below:
Please follow and like us: