Cardigan Measurement Chart
This is a Cardigan Measurement Chart that is helpful for creating a crochet cardigan for baby 3 months to 24 months.
When deciding to create a crochet cardigan you'll need to determine the size based on the child's age or actual measurements. If using measurements as a guide,  you'll need to measure the chest, cross the back (shoulder to shoulder) arm length, and neck to wrist.
You can find a baby cardigan measurement chart below.

1. Chest- For an accurate chest measurement. Measure around the fullest part of the chest Do not draw the tape too tightly. 
2. Armhole Depth- Measure from the top outside edge of the shoulder down to the armpit.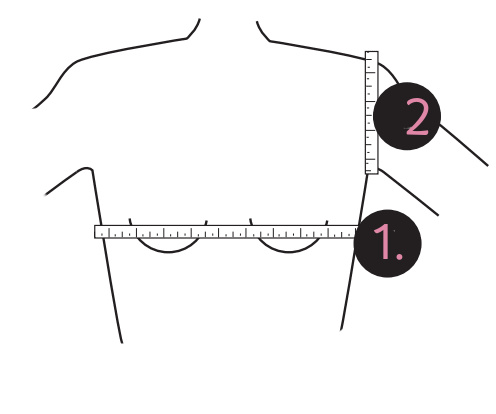 3. Center Back Neck–to-Wrist- With the arms straight, measure from back base of the neck, across the shoulders, and along the arm to the wrist.
4. Cross Back (shoulder to shoulder)- Measure from shoulder to shoulder
5. Arm Length (underarm to wrist)- With the arm slightly bent, measure from armpit to wrist.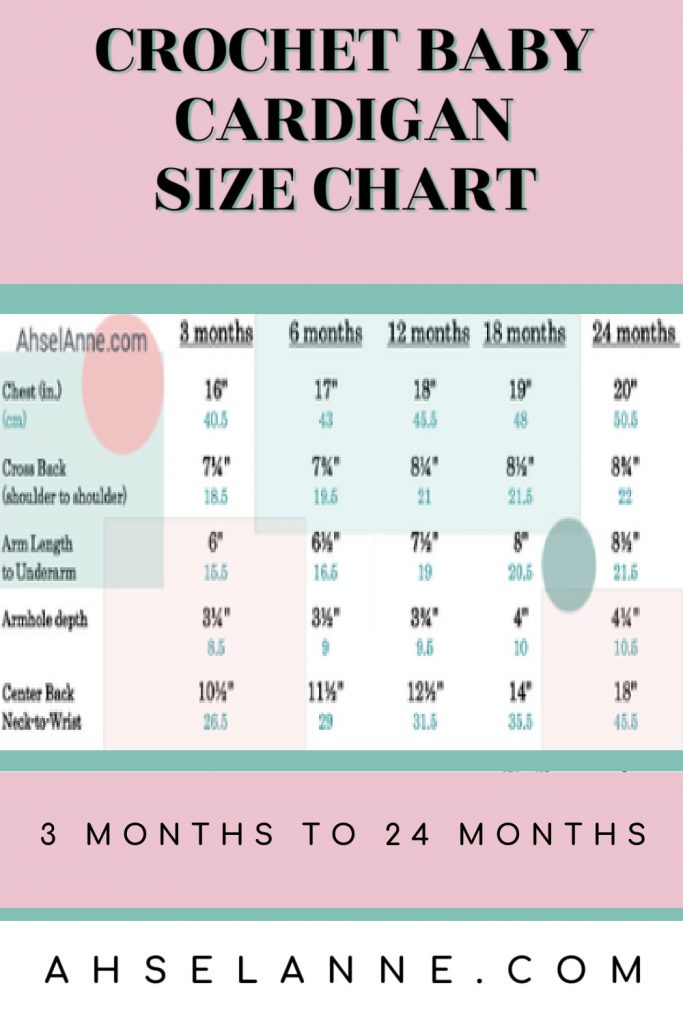 Another Fun Crochet Creation
As with many crochet projects, this chart is just a guideline as there are many factors that can contribute to determining the correct size. Such as type of yarn, hook size used, tightness in your stitch work.
Now that you know how to determine your size
Check out this tutorial for a crochet baby cardigan is not only fun to create but it is an easy to follow design which makes it a perfect cardigan for your little one or to give as a gift to a special baby. The crochet baby cardigan works up quickly and can be created for a boy or a girl.
Check out the below video: Creating a Baby Cardigan
Just a note: The acrylic yarn has more of a stretch than cotton yarn. So keep in mind when working with cotton yarn you may have to add a few stitches to allow for the lack of stretch.
Please follow and like us: